In Memory
Harry Lee Harris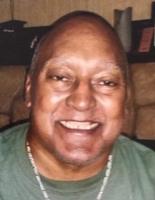 Harry Lee Harris, 70, husband of Betty Sams Harris, died Friday, April 5, 2019 at the University of Kentucky Medical Center, Lexington, KY.

A native of Paris, KY, he was the son of the late John Harris and Jo Emma Summers Harris. He was retired from Mallinckrodt, a veteran of the United States Marine Corps, serving in the Vietnam War and a member of Seventh Street Christian Church, Paris, KY.

In addition to his wife, he was survived by six children, Aaron Harris, Eric Harris, Adam Harris, Eden Case, Brandon (Krystin) Cutwright and Breanna Cutwright; one grandchild, Aubrey Cutwright; one brother, Larry (Donna) Harris; three sisters, Nora Harris, Ada (Nathaniel) Gaines and Laraine (Joel) Weaver; two sisters-in-law, Margaret Harris and Virginia Harris and a host of nieces, nephews, cousins and friends.
In addition to his parents, he was preceded in death by one son, Andrew Harris; two brothers, John L. Harris and Donnie Harris; two sisters, Ruth Mack and Betty Tucker and two brothers-in-law, Lee Tucker and William Mack.

Funeral services will be conducted at 11:30 AM Monday, April 15, 2019 at the Seventh Street Christian Church, 122 West 7th St., Paris, KY by Rev. William Garr. Burial will be in the Camp Nelson National Cemetery, Nicholasville, KY.

Visitation will be from 9:30 AM until the hour of service on Monday, April 15th at the church.
Pallbearers will be Jerry Smith, Larry Harris, Jr., Dana Brack, Hamza Malik, Mark Miles and Gary Trumbo.
Honorary pallbearers will be Steven Harris, Bruce Shaw, Cody Miles, Joes Sams, Marquese Cutwright and Trent Dixon.